---
The team members are:
Claire Moutou, LAM/OAMP, UMR 6110, CNRS, INSU & Université de Provence, [ claire.moutou@oamp.fr ]
Guillaume Hébrard, Isabelle Boisse, Alfred Vidal-Madjar, IAP, [ hebrard@iap.fr ]
François Bouchy, IAP/OHP, [ bouchy@iap.fr ]
Anne Eggenberger, Xavier Bonfils, Xavier Delfosse, Morgan Desort, David Ehrenreich, Thierry Forveille, Anne-Marie Lagrange, Christian Perrier, LAOG, [ anne.eggenberger@obs.ujf-grenoble.fr ]
Didier Gravallon, OHP
Frédéric Pont, Université d'Exeter, Grande-Bretagne, [ fpont@astro.ex.ac.uk ]
Nuno Santos, Porto, Portugal [ Nuno.Santos@astro.up.pt ]
Christophe Lovis, Michel Mayor, Francesco Pepe, Didier Queloz, Stéphane Udry, Damien Ségransan, Obs de Genève, Suisse [ Stephane.Udry@obs.unige.ch ]
Figures: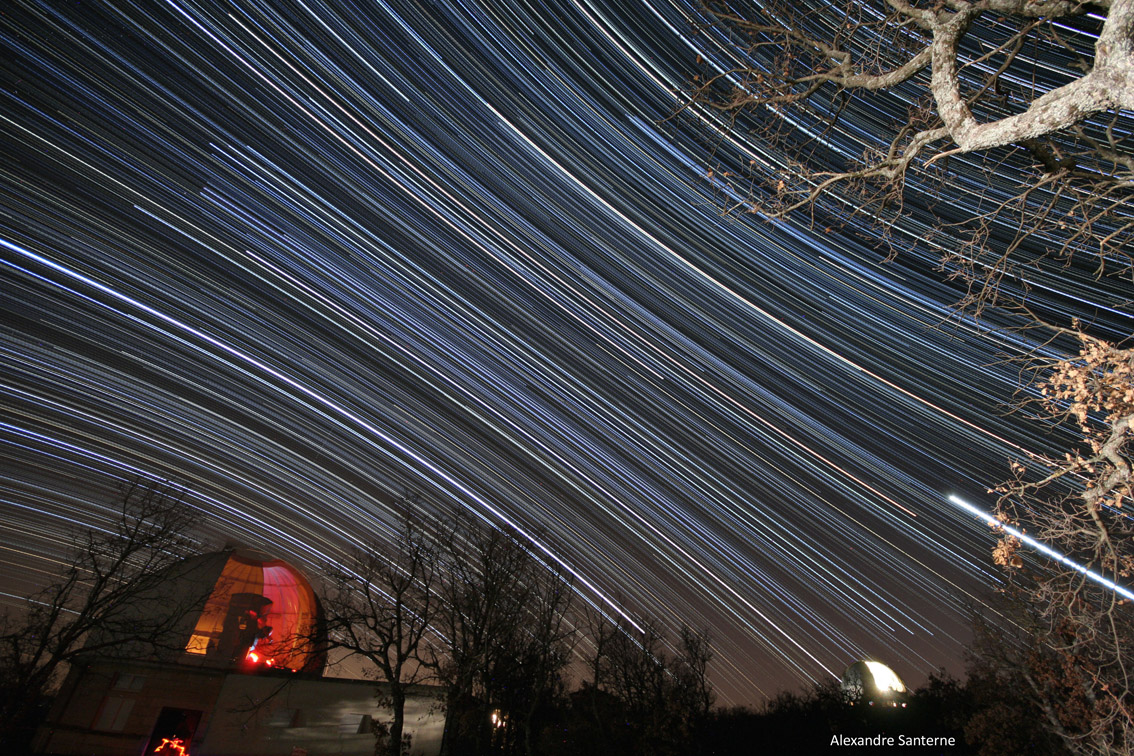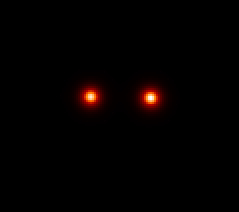 (Up): Both domes of 120-cm (foreground) and 193-cm (background) telescopes at Observatoire de Haute Provence, with stars trailing in the western sky, during a long exposure.
(Bottom): both stars HD 80606 (right) and HD 80607 (left) observed together during the transit night, with the 120-cm telescope and camera.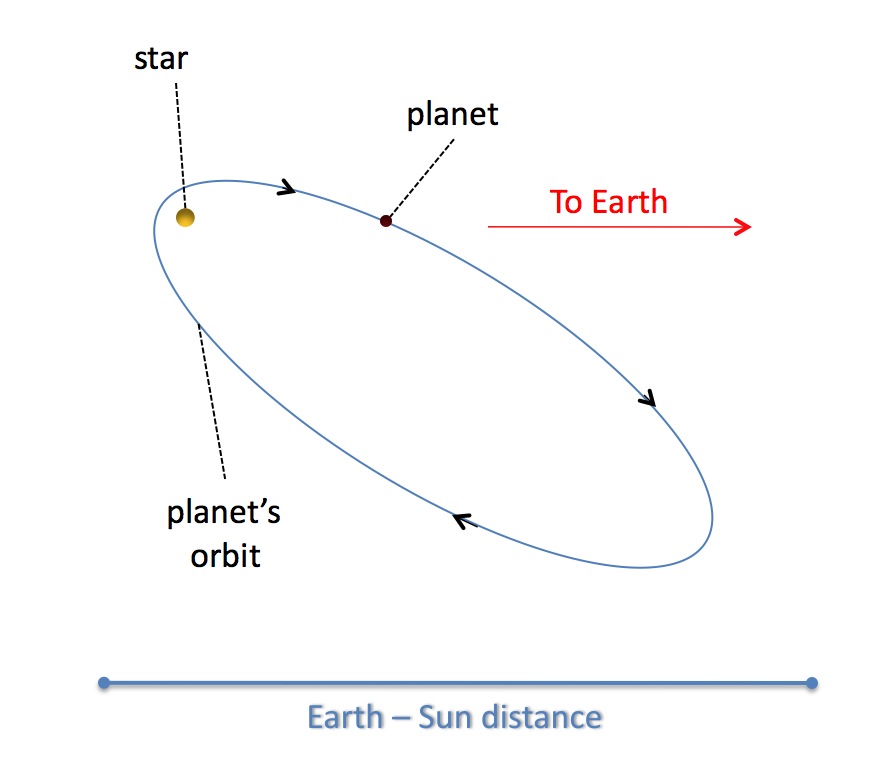 The peculiar configuration of the extrasolar system HD80606; the transit observed on 14 February corresponds to the planet crossing the stellar disk, at a distance of 0.29 times the Earth-Sun distance.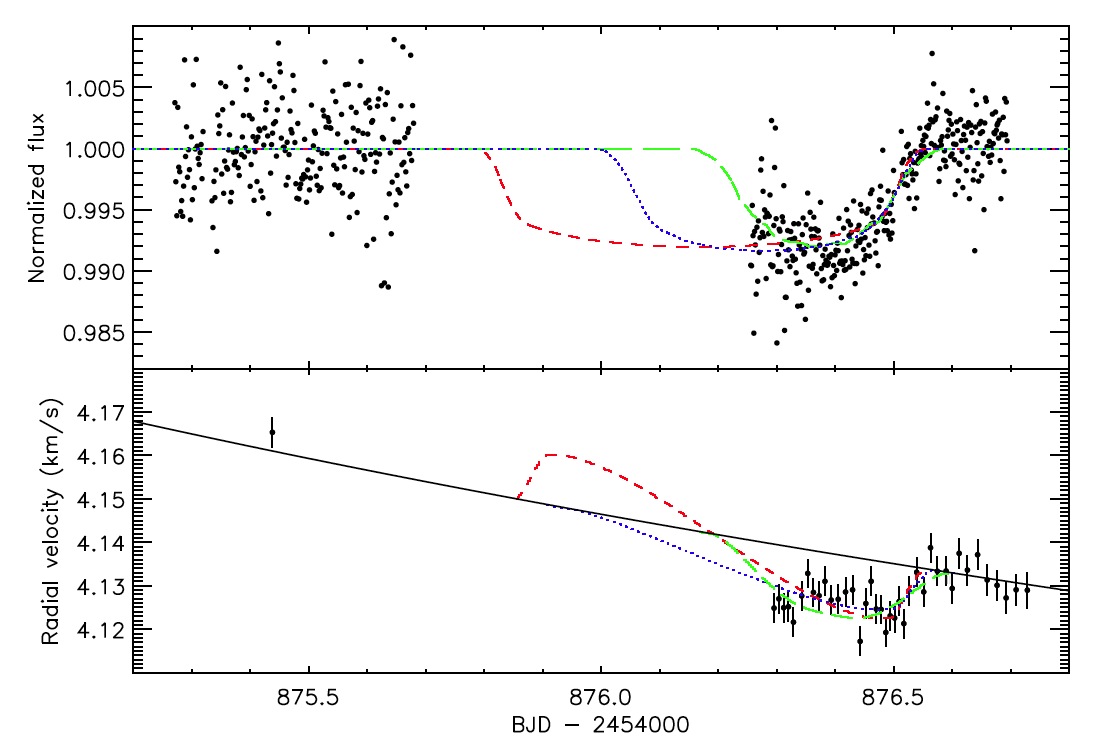 Both measurements done at Observatoire de Haute Provence on 14 February: top, the lightcurve of the star, showing the dip due to the planet passing across the stellar disk; bottom, an equivalent measurement of this transit, obtained with the SOPHIE spectrograph.
---
February 2009